Alexei's Personal Car
Transportation information
Built

Unknown

Use

Transport Alexei Daganov and his artifacts

Characters here

Alexei Daganov, Alexei's personal driver

Artifacts here
Notes

This vehicle was especially made for Alexei
<span class="content-bg rbottom" style="background:
"></span>

Alexei's Personal Car was expecially made for his transportation and comfort. His personal driver drives him through the Zlatoust Forest lead by the The Forest Cutter to reach the perfect resurrection spot to resurrect his idol, Joseph Stalin.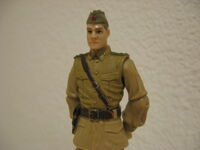 Appearences
Edit
Ad blocker interference detected!
Wikia is a free-to-use site that makes money from advertising. We have a modified experience for viewers using ad blockers

Wikia is not accessible if you've made further modifications. Remove the custom ad blocker rule(s) and the page will load as expected.